Village
in the third district.
Branding & Design
Is Vienna a village? Just a few steps and you're where you want to be. In a place that offers enough space to develop, a place that has what you're looking for and in a society that's growing together. Vienna is a village. It's called VILLAGE IM DRITTEN and is located in the middle of Vienna's Landstraße district, where the residents are rediscovering city life.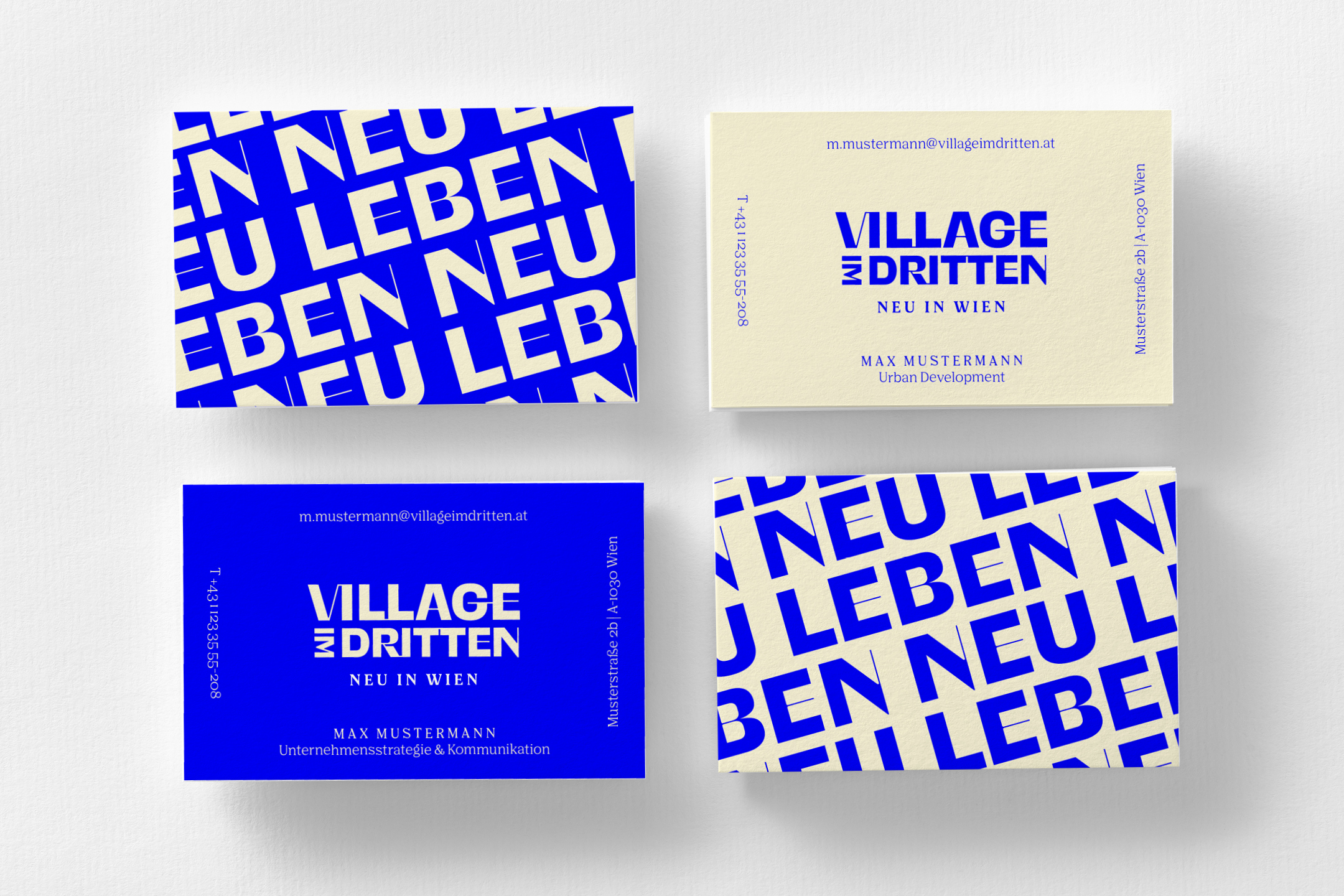 The property developer ARE is realising Vienna's new, central urban development project on the Aspanggründe. A unique mix of living, working, local amenities and education is being created here.
The name VILLAGE IM DRITTEN gives the project a new dimension that brings together the longing for well-being, nature, networking, family and uncomplicated structures with an urban lifestyle. The modern, connecting, corporate identity reinforces the feeling of individuality in a future-oriented project shaped by the sense of community.