The international campaign "Next LEVEL" positioned LEVEL Europe as a smart airline in a world between price and service in the Austrian and Dutch markets.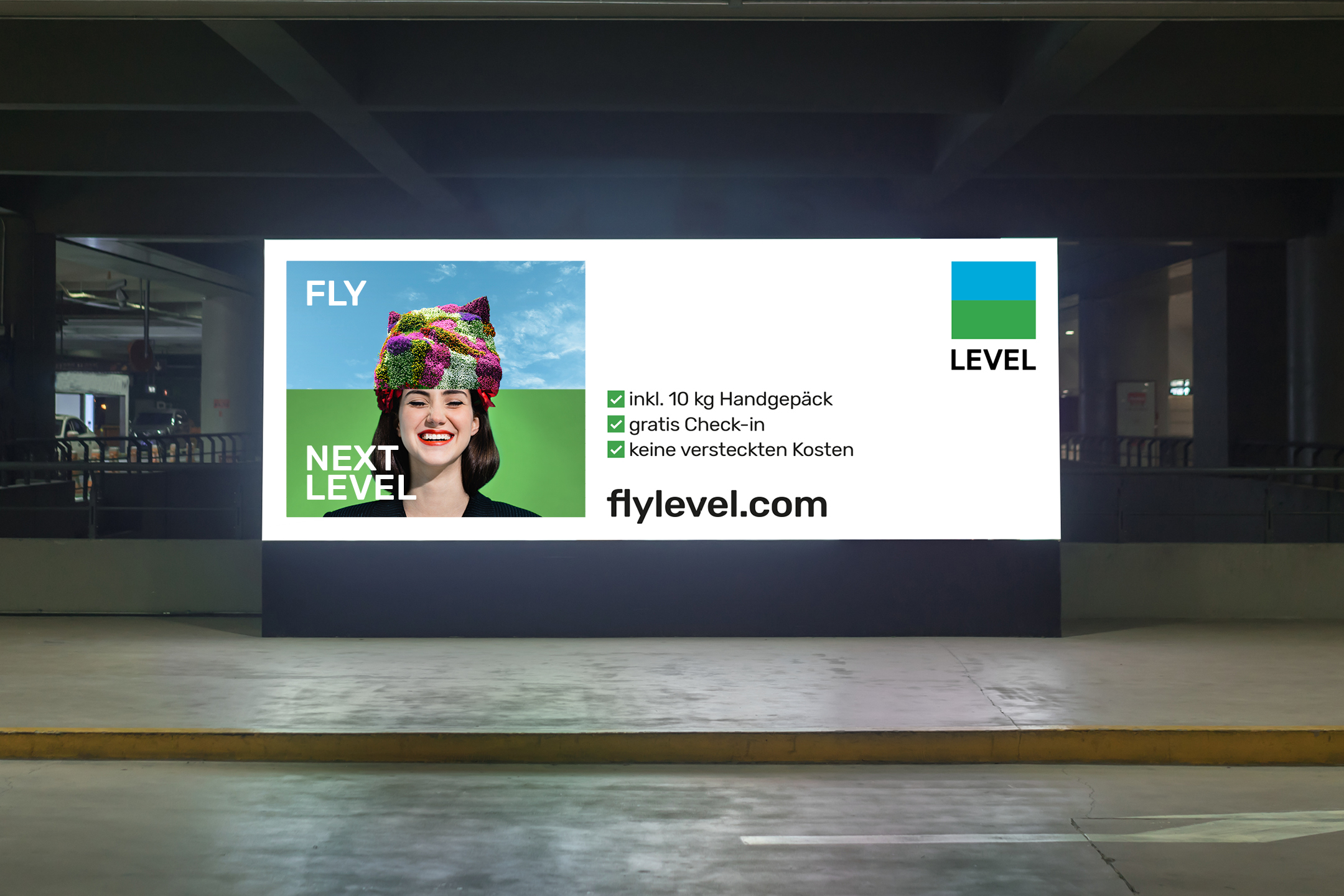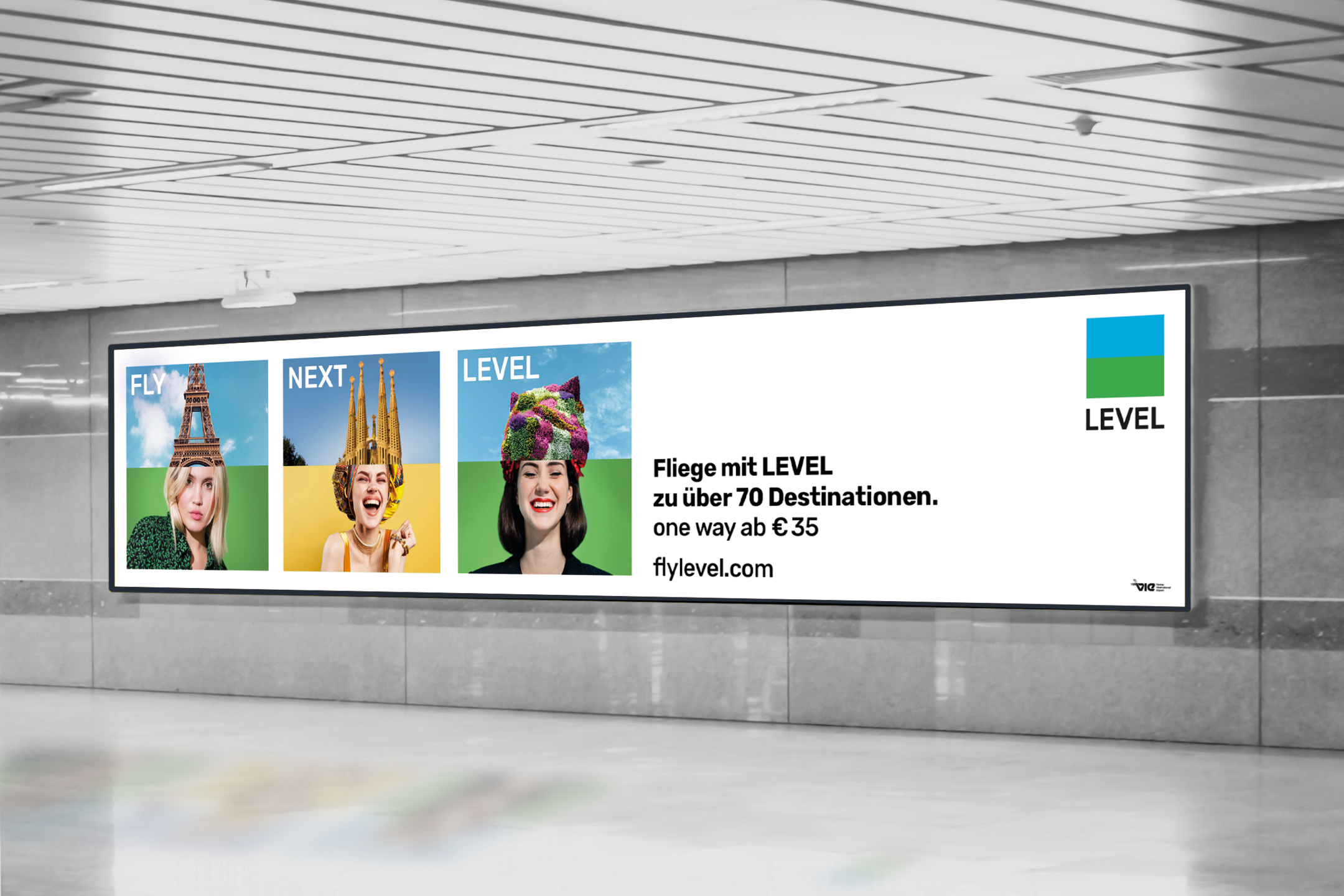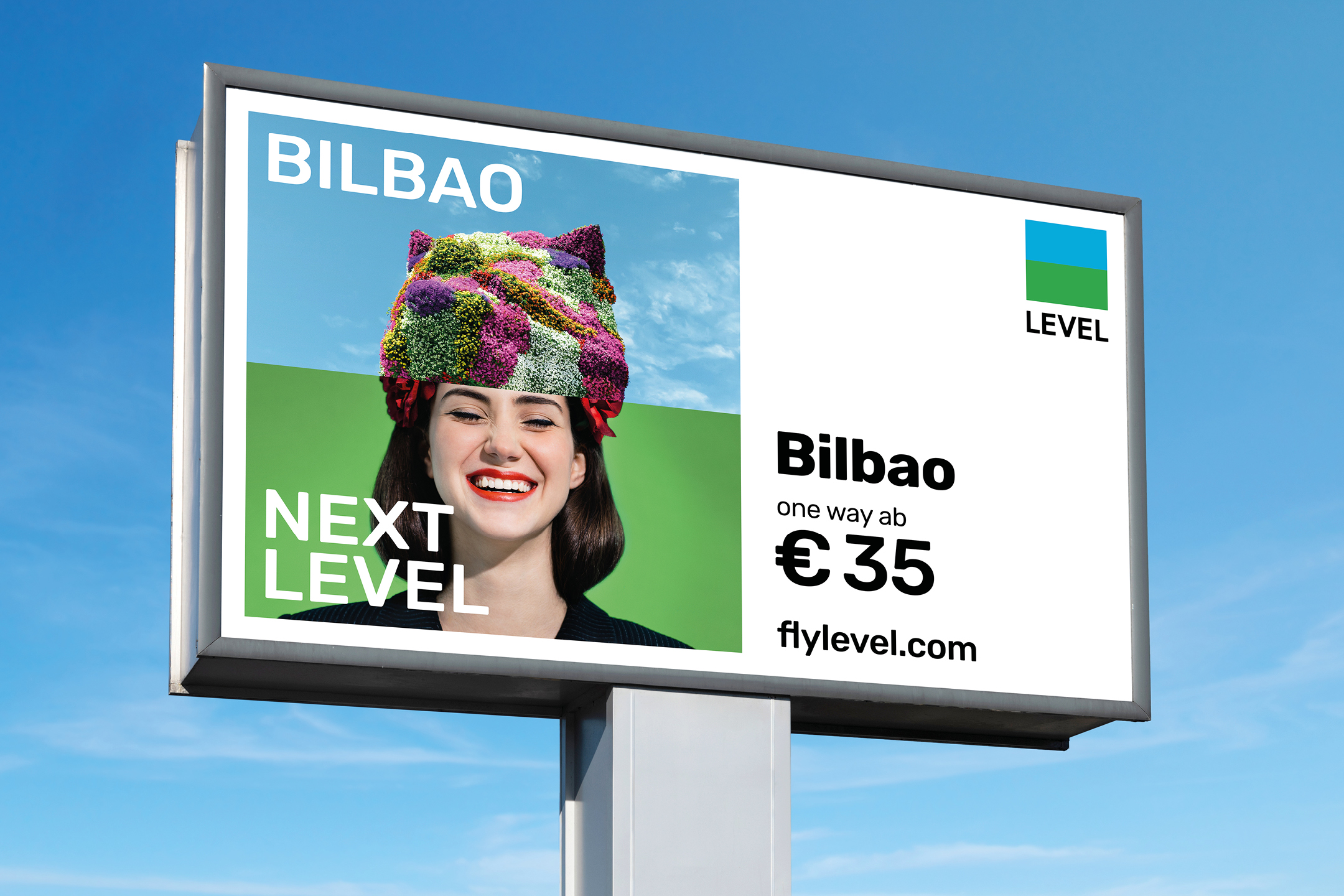 The campaign's design was derived directly from the existing brand design, and thus expresses the brand's distinctive character and clarity.
In addition to international online and social media content, the campaign focused on airport branding, print, moving images and OOH. The result: a sensational campaign that unfortunately fell victim to the coronavirus and the bankruptcy of LEVEL Europe.